Art by Kinnally
The previous white rhino art has drawn several positive responses; I'm glad to see that people enjoy it. Framed artwork is available at my Online Gallery. The thumbnail is a bit dark, but the finished product looks a lot nicer.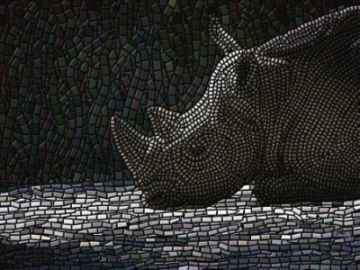 I wish I had some black rhino art to add; a matched set would be nice. I'll have to work on that if I can find the time. If you like rhinos, be sure to look at the t-shirts, hats, coffe mugs, etc. at my Cafepress site.
I've added two different images of a water lily to http://www.pixelatedpalette.com; they are faux mosaics. I've also added artwork of some gazinias. I hope you'll enjoy them. Take a quick look here: http://www.pixelatedpalette.com/uniqueartgiclees/mosaicart.html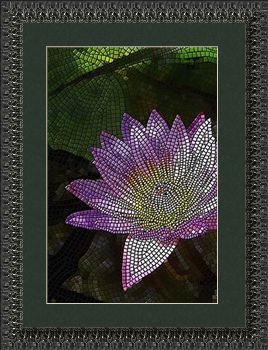 I'm doing some work on some truly unique art pieces that I hope to have in place in a few weeks (it takes days just to render each one).
Best regards!